Today we launched the new Embed content widget that replaces the older Embed Webpage one. With the new widget, embedding content from other sites is a snap. Whether you would like to include a Youtube video or a New Relic chart: just copy and paste the embed code and done you are!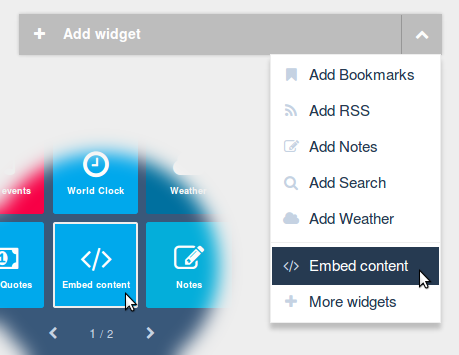 Some examples of what you can do with the new widget: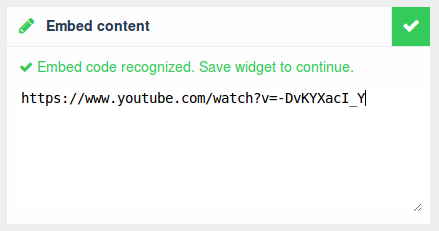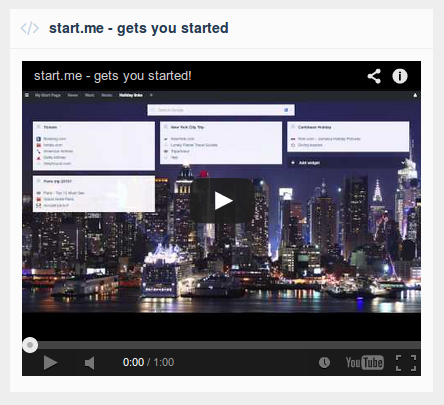 Add the latest scores of your favorite soccer competition to your start.me page? Select and grab a widget code from widgets.soccerway.com and paste it in the embed widget.
Embedding some up to date weather reports is easy, too. Find yourself a nice radar image and paste its address in the embed widget. For a Dutch weather image, Buienradar.nl serves some nice imagery, for example:http://www.buienradar.nl/images.aspx?jaar=-3&soort=sp-loop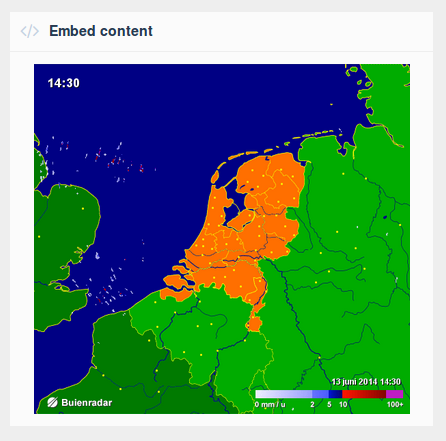 The number of use cases is virtually endless. There are many sites offering bits of information that you can embed in your start.me page. In the near future, we will start offering some of these widgets directly from the start.me widget gallery.