After almost two months of work behind the scenes the fully redesigned start.me site has gone live. For the coming few weeks, the design will run in beta-mode on www.start.me and the old design will stay available on www.startme.com during that time.
What has changed in the new design? Well, best would be to take a look yourself. A few hints to get you started:

The color scheme has been radically changed to a much more relaxed dark grey and blue theme, making your wallpaper images stand out much better;
Most of the round corners have been replaced by a more modern square look, that feels fresher and will distract you as little as possible;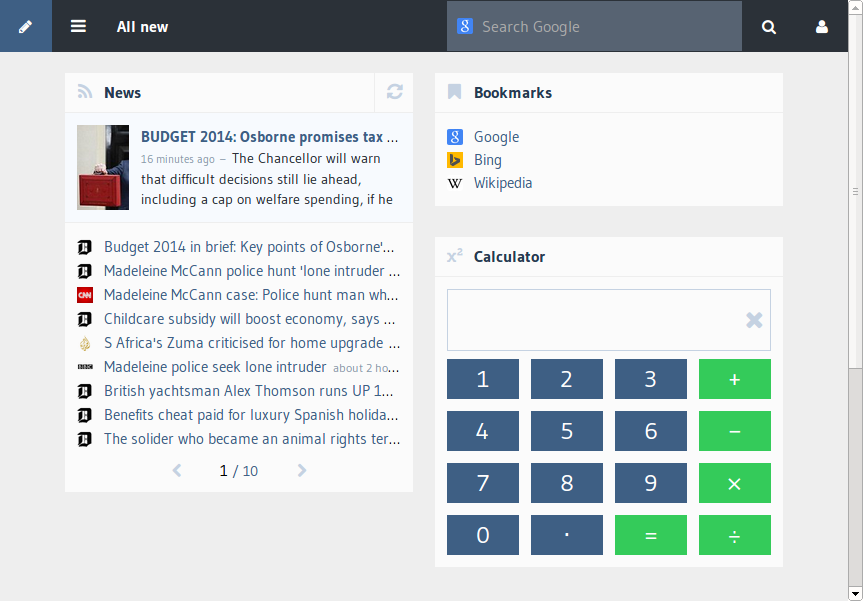 The 'Customize' button has been moved to the left and will show an elegant vertical menu, rather than the horizontal bar used in the old design;
Most interactions now take place through a sidebar on the left, creating a comfortable and consistent experience on both desktop and mobile devices;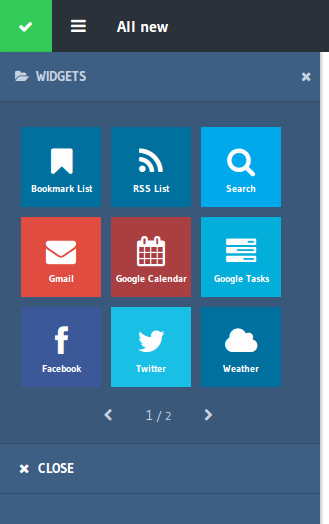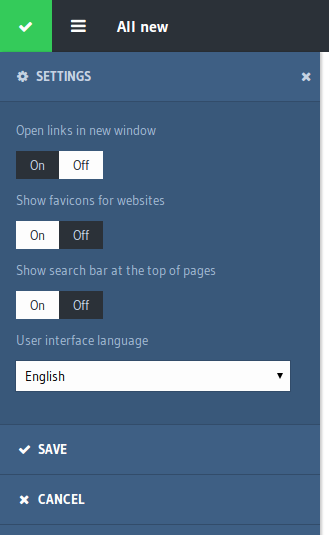 The widgets have been redesigned as well, most particularly the Bookmarks and Feeds widgets, that offer a cleaner and more informative layout;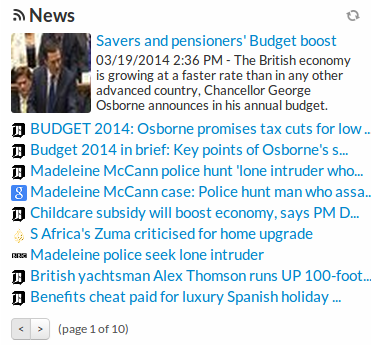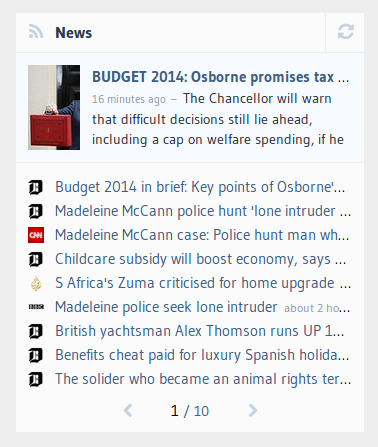 To switch pages an all new drop down menu has been added, replacing the tabs used before. This drop down menu works well on all devices and no longer limits the number of pages you can create or subscribe to;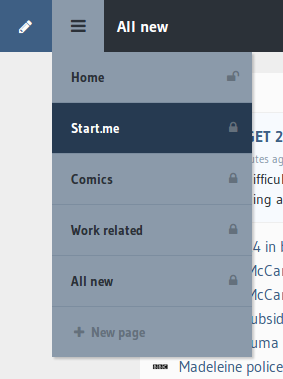 Behind the scenes, many more changes have taken place. Start.me as a whole has been made faster and uses less bandwidth.
We hope you like the new design. As always, we very much appreciate your feedback. So please feel free to drop us an e-mail at feedback@start.me. And don't forget to update your bookmarks to www.start.me!
Update: Quite some users pointed us at the fact that the font used in the new design does not render well on Windows 7/8 when using the Chrome browser. Sadly, this is an issue in Chrome. Although we believe Chrome will update its browser within 3 months to fix the problem, we are currently looking into alternatives. Some other issues we are currently working on:
Only two columns display on smaller screens (e.g. iPad), whereas on bigger screens not all available space is used. This issue will be resolved the coming week.
Customization features will be added later on as well. We very much value input on the kind of customization our users would prefer.
A number of very cool new features is not yet ready for beta, but will be coming soon.
The extensions for Chrome and Firefox will be updated the coming week.
Update 2: An update has been deployed that actually allows the widget columns to scale with the window. With this update, three column display is possible on an iPad (in landscape mode) again, while at the same time better use can be made of larger screens.